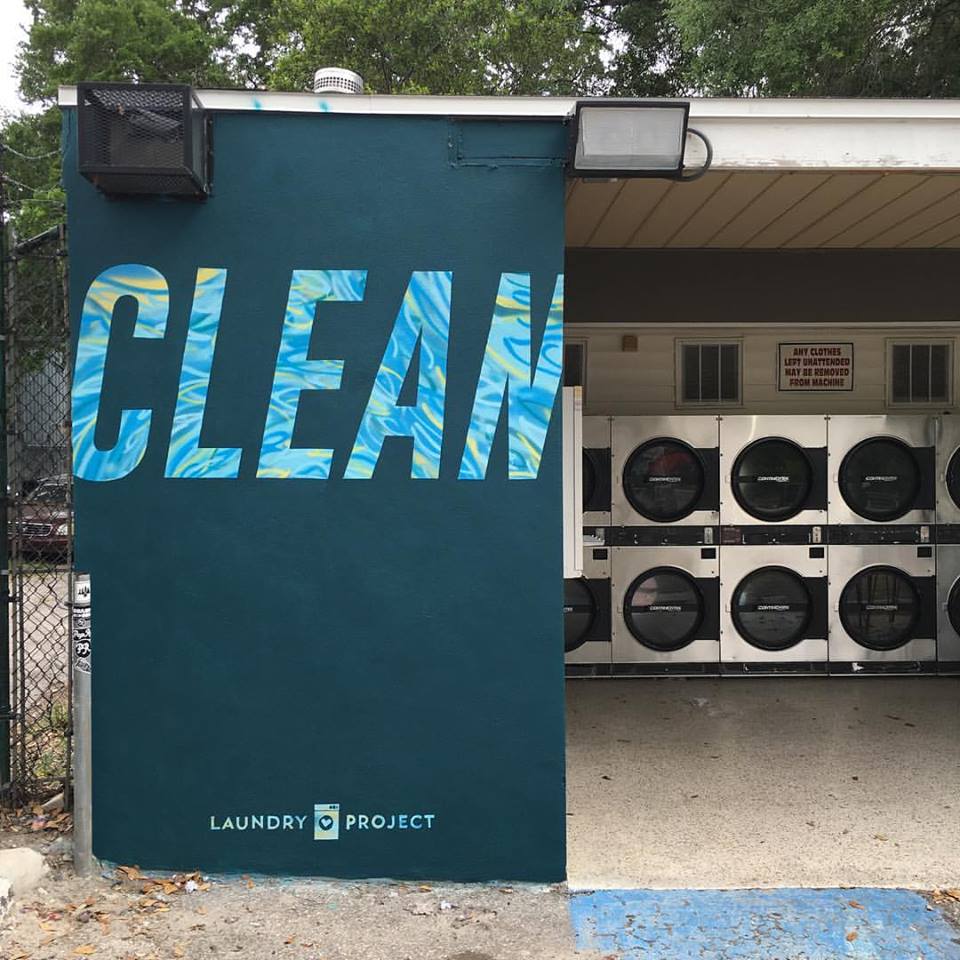 Pep Rally – Pete's Wash House – 1810 Dr M.L.K. Jr St S
The artists of Pep Rally Inc. have joined forces with the Laundry Project to create CLEAN, a series of colorful laundromat murals aimed at delivering a positive message through the power of street art.
CLEAN murals are painted on laundromats in low-income and high-crime communities where the Laundry Project assists low-income families with meeting the basic need of washing their clothes and linens, by turning laundromats into community centers.
Presented by Florida non-profit Current Initiatives, the Laundry Project covers laundry fees while volunteers assist with laundry services, entertain children, and create a caring space at each participating laundromat. Laundry Projects are now hosted across the United States through a partnership with Laundry Love in California.
Vibrant, dignified, and empowering, the CLEAN murals brighten urban areas and draw attention to an important community movement. Learn more at www.laundrybycurrent.org/clean-campaign.