SHINE BRIGHT!
With a growing focus on St. Petersburg, Florida as a leading arts destination throughout the country, SHINE aims to further activate the "City of the Arts" with vibrant, creative and inspiring murals in public spaces. During the month of September, the festival plans to re-introduce the 5 Arts Districts of St. Petersburg with a curated, open-air museum showcasing the best and brightest local and international artists. 10+ walls of varying proportions will be painted all during early to mid September.
Your sponsorship will make this exciting event happen. Direct support as well as in-kind support is needed to purchase materials, rent lifts and scaffolding, sponsor mural painting projects and events.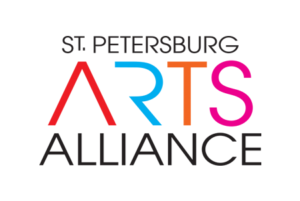 The St. Petersburg Arts Alliance Inc. is recognized by the Internal Revenue Service as a non-profit charitable 501(c)3 organization. The Arts Alliance advocates for the arts; empowering artists, arts organizations and creative businesses to work collaboratively and drive arts-related economic development in St. Petersburg. SPAA is honored to collaborate with the Office of Cultural Affairs, CraftArt and our talented artists.
A COPY OF THE OFFICIAL REGISTRATION #CH38834 AND FINANCIAL INFORMATION MAY BE OBTAINED BY CALLING TOLL-FREE WITHIN THE STATE, 800-435-7352. REGISTRATION DOES NOT IMPLY ENDORSEMENT, APPROVAL, OR RECOMMENDATION BY THE STATE.